Rock Samples for the Geological Map – Cafe Sci- 6 July
To celebrate the positioning of the final rock samples next to the Geological Mosaic, Cafe Scientifique is holding a discussion on July 6th – "Representing the rocks of William Smith's Map: Learning the hard way!"
Last year, to celebrate the 200th anniversary of the first geological map of a whole country, the YPS and YMT sponsored a large mosaic of the Yorkshire section of Smith's map in Museum Gardens. Our contributors were keen that we demonstrated the real rocks, so we collected rock samples from across Yorkshire to display next to the mosaic. It was not as easy as it sounds, so join us at Cafe Sci to discover why mosaic was chosen for the Geological Map Project in Museum Gardens and for an overview of how Smith's intentions have been interpreted through the rock samples.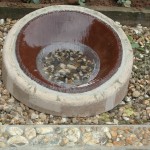 We will also explain how the recently added rock samples were decided on and sourced,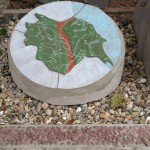 including specific problems with coal, iron sand, and the three clays, and demonstrate our attempts to solve them with photographs of our successes and disasters.
There will also be an opportunity to handle some of the rock samples.
Speakers: Dr Rod Leonard and Mrs Margaret Leonard. Venue: Cafe-scientifique, City Screen Basement Bar, Coney Street. Doors open 7pm for 7.30pm. Tickets are free and can be pre-booked by phone or on-line with City Screen (0871 902 5726). Alternatively tickets are available on the night at the City Screen Ticket Desk – limited to 70 for each event.