Calotype Project Group
As part of our celebration of the YPS bicentennial in 2022, we have formed a new group working with York Museums Trust and York Explore to run a project in Museum Gardens in the autumn of 2019, displaying a selection of photographs taken at a conference which took place 175 years ago.
In 1844 the British Association for the Advancement of Science held its second meeting in York. This was in the very early days of photography, but two Scottish photographers, D O Hill and R Adamson* were encouraged to come to York and photograph the delegates. Because these early photographs, called calotypes, needed to be taken in daylight, the photographers set up an open-air studio in the grounds of St Mary's Abbey, in order to take the first ever photographs of a scientific conference. The resulting images provide a wonderful insight into the characters which they portray.
We have made a small selection of these, and we plan to display large weather-proof copies in iconic locations in and around Museum Gardens, forming a trail which can be followed. Our selection includes a number of characters who were important to York and the YPS. We have Henry Baines, the sub curator of the Museum, who was so important in establishing Museum Gardens, and his family. The Archbishop of York, who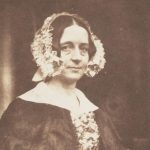 laid the foundation stone for the Museum, and was father of the YPS first President, William Vernon Harcourt. William's sister-in-law, Anne Holwell Danby Vernon Harcourt, was a donor to the Museum, and his brother-il-law, Sir John Johnstone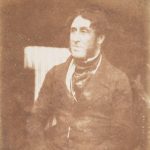 not only provided the stone for the Museum, but also gave employment and a home to William Smith, the 'father of English Geology' who had fallen on hard times. We also include some notable scientists, including Sir John Frederick William Herschel, astronomer and polymath, and Sir Henry Thomas De la Beche, first director of the Geological Survey of Great Britain. All these people had *interesting life-stories, which we will publish in this website and elsewhere.
In addition to the display in the gardens, we hope to arrange some further activities, including a lecturesband Cafe sci presentations. We would also like to stage an exhibition showing photographs and information on modern scientists, to demonstrate the increasing diversity of the participants and the rapid development in science.
If you might be interested in helping with this project, and would like to join the group, please contact me via the Lodge. And, of course, we will need to do some fundraising, so if you know of someone who might like to make a contribution, do let us know…
*To learn more about these important early photographers visit https://www.nationalgalleries.org/art-and-artists/features/hill-adamson
Portraits above are all calotypes in the collection of the Scottish National Portrait Gallery. They were taken by David Octavius Hill (1802-1870) & Robert Adamson (1821-1848) From L to R in the banner :- 
Sir John Frederick William Herschel, 1792 – 1871.  Astronomer
Rev. Dr William Scoresby, 1789 – 1857. Whaler, Scientist and Arctic explorer. Bequeathed by James Brownlee Hunter, 1928
Charles William Peach, 1800 – 1886. Coastguard; naturalist and geologist
Sir Henry Thomas De La Beche, 1796 – 1855 Geologist and paleontologist Bequeathed by James Brownlee Hunter, 1928
In the text:-
Mrs Harcourt 1a
Sir John Vanden-Bempde-Johnstone, 1799 – 1869, Elliot Collection, bequeathed 1950
The images behind the banner portraits are:-
The New Museum with Part of the Ruins of St Mary's Abbey, York, N. Whittock, 1829.  YPS & St. Mary's Abbey Gateway, Thomas Rowlandson, 1801. Image YMT
Margaret Leonard 10/1/2019