Events - 25 May 22
COVID-19
At present we are hosting some lectures and Cafe Scientifique events on Zoom but we are planning some "in person" events for summer and autumn 2022. Be aware that lectures take place on Wednesdays "in person" and Tuesday evenings "online" in Autumn/Winter 2021-2.
We regret that owing to the Covid-19 situation these changes to our physical programme of lectures, talks and visits have been necessary and our office at the Lodge has been closed except for Tuesdays 11am to 4pm.
Please see note on front (welcome) page.
25
May
YPS Activities
Date

25 May 2022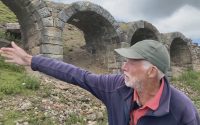 25
May
YPS Lectures
Date

25 May 2022

Start time

7:30 PM

Venue

Speaker

Louise Wickham